Managing Terms and Conditions

An article by Adam

No Comments
From the "Templates" menu choose "Terms & Conditions".
The Terms page will list all the Terms that  you have created earlier.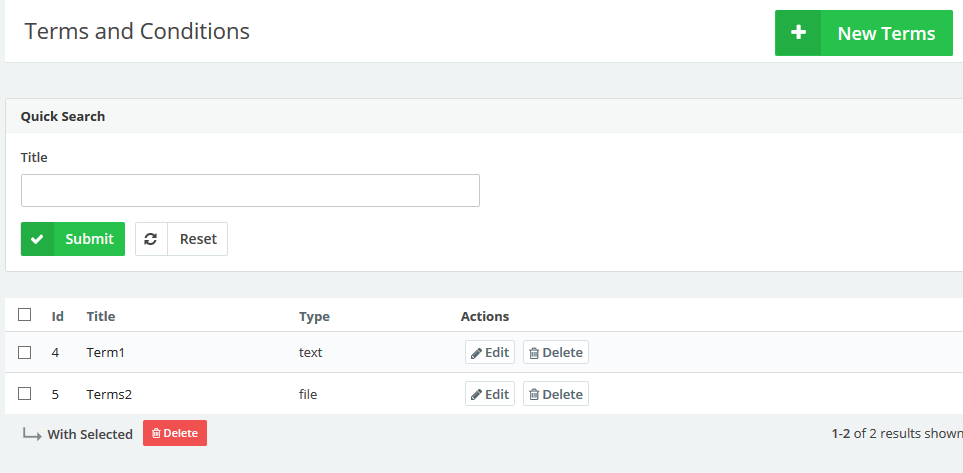 Use the quick search function to search the Terms by their titles.
Next to each Term click the "Edit" button to edit it or the "Delete" button to delete it.
Contact us if you have an issue or more Questions.
Start using online invoices software now, or try our free invoice maker.