Adding a New File/Document

An article by Adam

No Comments
This post is about adding new Terms & Conditions to your online invoices system. To learn how to add Terms & Conditions to your invoice/estimate follow attaching documents to an invoice
1- From the "Templates" menu choose  "Manage File/Document".
2- From the Top right Corner click the "New Document" button.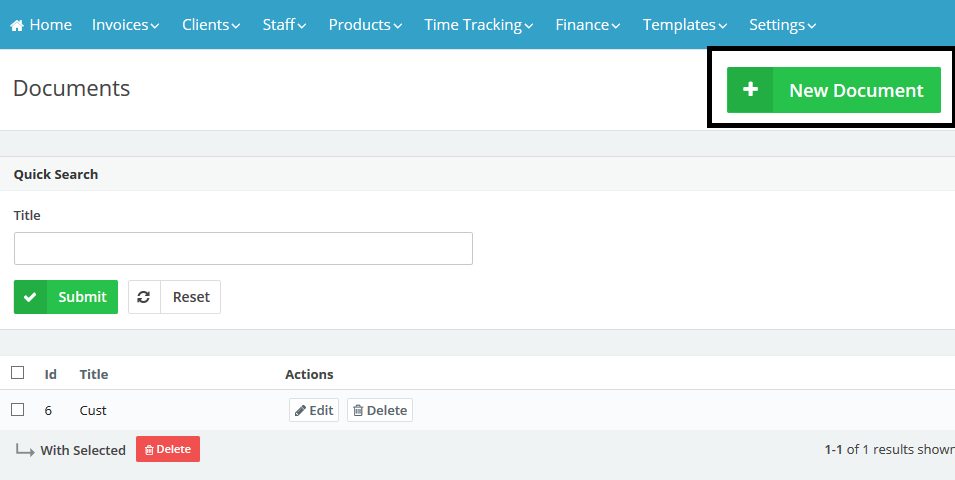 3- Start uploading your file or document:
 Title : Choose a title for your document.
Upload Document:

Allowed file formats are  (pdf,doc,docx,xls,xlsx,csv,jpg,png,gif) and the  max file size:100MB.

Click the Submit button to save the completed edits.

Contact us if you have an issue or more Questions.
Start using our online invoices software now, or try our free invoice maker.