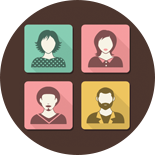 Multi-Staff
Add and 'activate' extra staff members to login and help you manage invoices, enter data, create staff roles and permissions easily, assign the roles for each staff member, along with functions to generate reports for each staff member.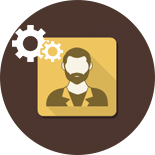 Roles and Permissions
Every staff member can have his own customized permissions that suit this position in your business.Also create pre-set roles, which you can assign to a group of staff with the same permissions.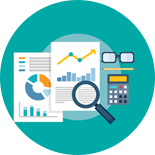 Reports forStaff
With our powerful reporting, you can follow the progress of each staff member in given permissions.You will be able to track your staff's timesheet, track expenses by staff,as well as invoices and payments created by each staff.